An innovative, easy-to-attach, portable pull-up bar
Pack, store, travel—your fitness journey can go anywhere!



These patent-pending handles with their adjustable height setting and ability to fold to the size of a book make it perfect to take your workout home or traveling.

With RYZE-UPS high-strength polymer blend and zip clamp system there's no need for screws leaving no damage to your door frame all while holding up 275 lbs.



Normal door pull-up bars have some problems. They're not secure, they only fit certain doors, they're ugly, they're not portable, and they can cause damage to your house.


RYZE-UPS becomes a portable, adaptable home pull-up bar with changeable handle locations for any style of pull ups.
It's ready to use in fewer than 15 seconds.
RYZE-UPS ARE THE SUPERIOR CHOICE




Roughly the size of a book and weighing less than 2 lbs each, RYZE-UPS travel light and fast. They are TSA approved and ready to go.

30 DAY GUARANTEE AND 2 YEAR WARRANTY
If for any reason you aren't happy with your RYZE-UPS, just send them back within 30 days and we'll give you a full refund of your purchase. We are so confident in our product that we offer a 2 year warranty to fix/replace your RYZE-UPS for free.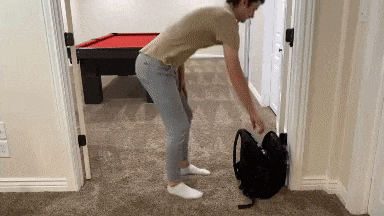 SETUP SECURELY IN SECONDS
No tools required and holding up to 275 lbs, RYZE-UPS takes no time away from your workout.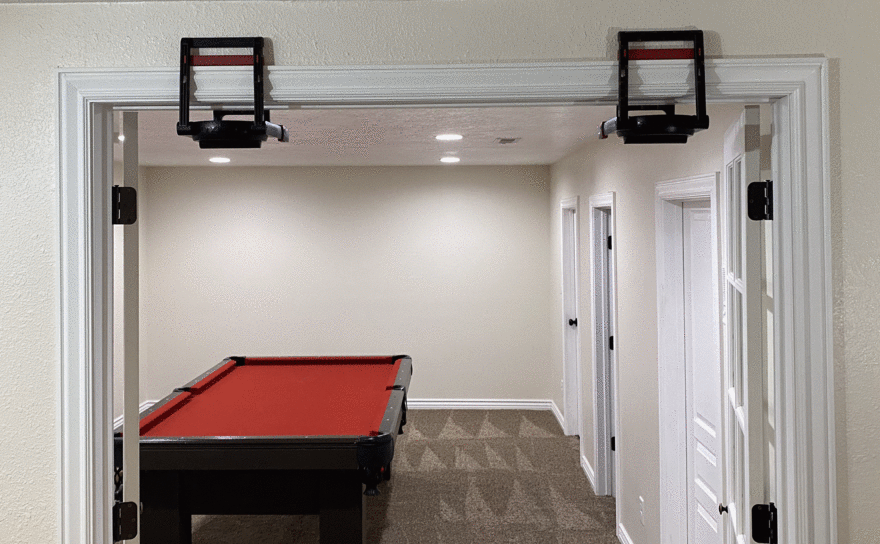 RYZE-UPS was designed so that no matter what style of door you have you can get your workout in.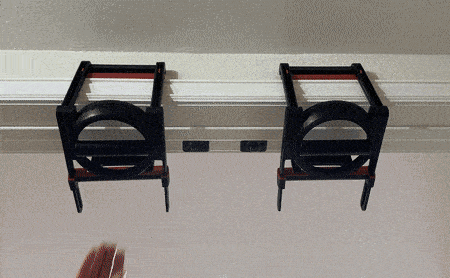 CHANGING GRIPS
Both handles have multiple lock in positions so you can do a variety of pull ups.


Personalize your Pull-ups
RYZE-UPS allow for endless pull-up variations. No matter the location or door, you're prepared for a solid workout.


Pull-up gear that won't fall off. Our innovative Zip Clamp and release button allows for simple and fast adjustments. RYZE-UPS durable foam grip is designed to lock onto YOUR door without damaging it, so you're not going anywhere but up!



Love the idea
I really think it's a huge problem solver for me, but the lowest setting doesn't fit most of my door frames (old house/ thin frame). I use it but there is a significant space between unit and frame itself. Either way, it's absolutely amazing and I love it.
fills a niche
I think these are the only non-destructive pullup equipment on the market that will work for doors with very small amounts of space above the frame and no room to either side... like mine. A+ do recommend
Excellent product
Excellent product. Easy to use. Comfortable to work out with.
Pretty good
I didn't expect them to be plastic, and the design looks like it puts stress on components that don't look like they can take much stress, but it feels strong so I guess I'll trust the material. The button to attach it to the doorframe isn't the most smooth, but it works. it's not quite everything it promised to be, but it's still a good product
Very satisfied customer
Product does as advertised