An innovative, easy-to-attach, portable pull-up bar
Pack, store, travel—your fitness journey can go anywhere!



These patent-pending handles with their adjustable height setting and ability to fold to the size of a book make it perfect to take your workout home or traveling.

With RYZE-UPS high-strength polymer blend and zip clamp system there's no need for screws leaving no damage to your door frame all while holding up 275 lbs.



Normal door pull-up bars have some problems. They're not secure, they only fit certain doors, they're ugly, they're not portable, and they can cause damage to your house.


RYZE-UPS becomes a portable, adaptable home pull-up bar with changeable handle locations for any style of pull ups.
It's ready to use in fewer than 15 seconds.
RYZE-UPS ARE THE SUPERIOR CHOICE




Roughly the size of a book and weighing less than 2 lbs each, RYZE-UPS travel light and fast. They are TSA approved and ready to go.

30 DAY GUARANTEE AND 2 YEAR WARRANTY
If for any reason you aren't happy with your RYZE-UPS, just send them back within 30 days and we'll give you a full refund of your purchase. We are so confident in our product that we offer a 2 year warranty to fix/replace your RYZE-UPS for free.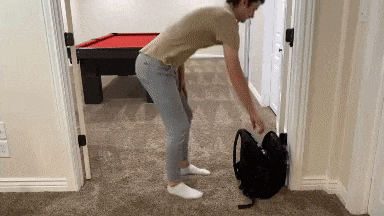 SETUP SECURELY IN SECONDS
No tools required and holding up to 275 lbs, RYZE-UPS takes no time away from your workout.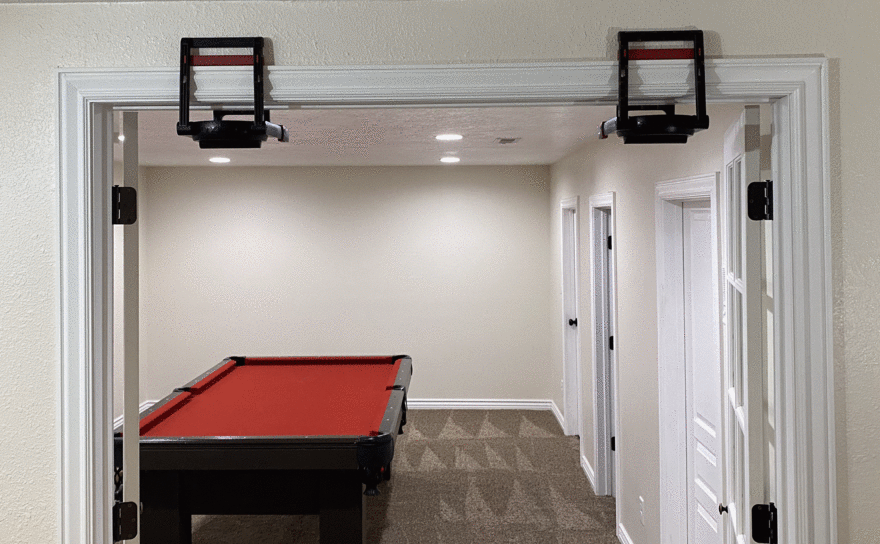 RYZE-UPS was designed so that no matter what style of door you have you can get your workout in.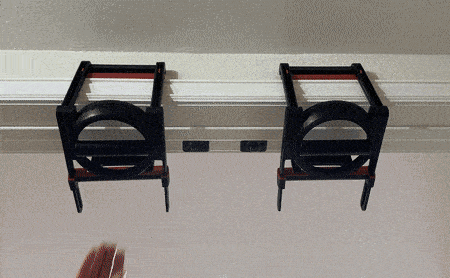 CHANGING GRIPS
Both handles have multiple lock in positions so you can do a variety of pull ups.


Personalize your Pull-ups
RYZE-UPS allow for endless pull-up variations. No matter the location or door, you're prepared for a solid workout.


Pull-up gear that won't fall off. Our innovative Zip Clamp and release button allows for simple and fast adjustments. RYZE-UPS durable foam grip is designed to lock onto YOUR door without damaging it, so you're not going anywhere but up!



Does exactly what it promises
RYZE-UPS can be set up easily (15 minutes) and works perfectly. It is no big change to how my flat looks and I do not remove it after usage. So it is ready to use at any time and therefore I used it every second day after I set it up.
They work
They work on the doorways and in my exercise room at home and travel well in my luggage. Great to have a reliable way to do pull ups at home and on the road.
Smart design, not so great follow through though. The screw/nut "assembly necessary to hold the clamps together did not work until I filed down the plastic section they held together. This surely weakened the overall structure, but hopefully not in a meaningful way.
Great product
It's very sturdy. Easily adjustable and easy to use. I bought it on vacation and used it everyday for leg raises.
Outstanding
Portability and sturdiness of the Ryze-ups is really impressive! Best pull up device on the market